LEFT: Lindsey Stirling returns to town Dec. 15. RIGHT: Trans-Siberian Orchestra (top) and Coeur d'Alene Symphony.
Nov. 24
TRANS-SIBERIAN ORCHESTRA
Let's face it, most Christmas music is a little heavy on the sleigh bells. And while Trans-Siberian Orchestra isn't immune to using them, they deliver their theatrical, heavy-metal-tinged holiday fare with considerably more muscle than the average choir or caroling crew. For more than two decades, TSO has recorded and toured behind Christmas-themed works like The Christmas Attic and The Lost Christmas Eve, becoming an international Christmas music powerhouse on par with (and perhaps exceeding) the seasonal likes of Mannheim Steamroller. Band founder Paul O'Neill died earlier this year, but his vision lives on through the musicians who have brought TSO to life for years. For this stop in Spokane, expect a performance of fan favorite The Ghosts of Christmas Eve, as well as other TSO favorites, with all the explosions, lasers and screaming guitar solos you've come to expect from this most unusual approach to Christmas music. Spokane Arena, $37-$70.50, 7:30 pm. spokanearena.com (DN)
---
Dec. 1-2
COEUR D'ALENE SYMPHONY HOLIDAY POPS
There's something about the grandeur and majesty of a full orchestra that perfectly complements the holiday season, from the regal brass to the lush strings. The Coeur d'Alene Symphony's annual Holiday Pops concerts are a great way for the entire family to ring in the season, with a program loaded with Christmas music mainstays, a selection of traditional classical pieces and a yuletide sing-along. Even the biggest grinch should be won over. Salvation Army Kroc Center, Coeur d'Alene, $10/students and children, $15/seniors, $20/adults; Fri at 7:30 pm, Sat at 2 pm. cdasymphony.org (NW)
---
Dec. 15
LINDSEY STIRLING: WARMER IN THE WINTER TOUR
Lindsey Stirling clearly has a serious Spokane fan base. When the rock violinist last blew through town in 2015, the demand was so great that her show was moved from the Knitting Factory to the INB, where it promptly sold out. Now she's sold out that same venue for the second time. First gaining prominence on America's Got Talent and later cultivating a huge following on her YouTube channel, Stirling combines elements of standard orchestral performance with the pyrotechnics of an arena rock show and the high-flying acrobatics of a Cirque du Soleil spectacle. Her upcoming "Warmer in Winter" tour, focused on holiday classics, should be a sight to behold. INB Performing Arts Center, sold out, 8 pm. inbpac.com (NW)
---
Dec. 10-11
AFFINITI: A CELTIC CHRISTMAS
Harp, violin and a beautiful soprano voice combine to give Christmas songs both familiar and obscure a Celtic lilt that is at turns haunting and stirring. Throw in a version of "Danny Boy," as Affiniti is wont to do, and you have a holiday outing that should work for everyone — especially your Irish friends. Bing Crosby Theater, $25/general; $20/seniors, 7 pm. bingcrosbytheater.com (Also at the Kroc Center, CdA, Dec. 11 at 7 pm; $25) (DN)
---
Dec. 13
DARLENE LOVE
For fans of David Letterman's late-night shows on both NBC and CBS, Christmas was marked by the annual appearance of soul belter Darlene Love to perform "Christmas (Baby Please Come Home)," a song she originally recorded in 1963 when she was working with legendary producer Phil Spector. And while her take on what has become a modern holiday classic remains stirring, Love is far from a one-hit wonder. She hit No. 1 in 1962 with "He's a Rebel" (erroneously credited to the Crystals), and was a primary backing vocalist on classics like the Ronettes' "Be My Baby," Frank Sinatra's "That's Life" and the Crystals' "Da Doo Ron Ron." She was one of the featured singers in the Oscar-winning 20 Feet From Stardom, about the oft-overlooked backup singers on monster hit songs of the past half-century, and her contributions to American music landed her in the Rock and Roll Hall of Fame. Expect a mix of classic hits and seasonal sounds at this "Love for the Holidays" show. INB Performing Arts Center, $39.50-$59.50, 7:30 pm. inbpac.com (DN)
---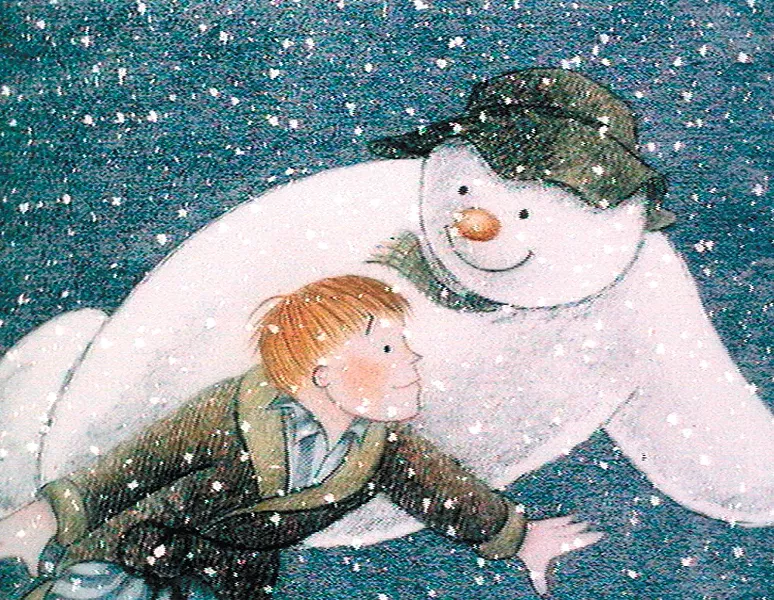 The Spokane Symphony gets in the spirit with classic songs and The Snowman.
Dec. 16-17
SPOKANE SYMPHONY HOLIDAY POPS
This annual favorite incorporates classic Christmas music, songs from the soundtracks to Polar Express and The Snowman, and a visit from a certain crimson-clad portly dude. Conducted by Morihiko Nakahara and featuring the Spokane Symphony Chorale and Spokane Area Youth Choirs, these shows truly are fun for the whole family. Martin Woldson Theater at The Fox, $39-$86/adults; $27-$60/children, Sat at 8 pm and Sun at 2 pm. spokanesymphony.org (DN) ♦