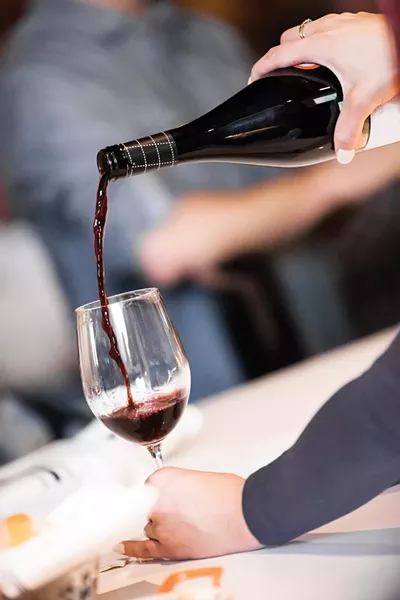 Vintage Spokane
Billed as Spokane's "largest summer wine and food event," Vintage Spokane lives up to this designation, showcasing a staggering amount of wine from more than 50 wineries across Washington state and beyond. Among some of the renowned wineries featured in past years are Kiona Vineyards and Winery, L'Ecole No. 41 and Maryhill Winery, along with cider maker Finnriver Farm & Cidery. To stabilize your hunger during all that sipping, Vintage Spokane hosts several local restaurants and caterers serving a variety of food pairings. Sun, July 29 from 3-6 pm (VIP admission begins at 2 pm). $55-$60/general; $70-$75/VIP. Davenport Grand Hotel, 333 W. Spokane Falls Blvd. vintagespokane.com
Babysitting Basics
With 10 weeks of summer stretching ahead, local youth may want to make some extra spending money as a responsible, reliable neighborhood babysitter. Regularly hosted Babysitting Basics classes offered by the Inland Northwest Health Services help 10-15 year-olds gain the skills and confidence they need to safely care for infants, toddlers and older children, including how to discipline unruly charges and handle any emergencies. Sessions are offered year-round about twice a month. Upcoming classes on June 16 and 29; July 13 and 20; Aug. 3 and 17; beginning at 9 am. $45/session. St. Luke's Rehabilitation Institute, 711 S. Cowley St. courseregistration.inhs.org
Matt Weigand photo
The Parade of Paws is set for June 17.
Parade of Paws
Each year, hundreds of pet lovers and their furry friends — mostly dogs, though a few brave felines have been known to tolerate a leash, too — head out for a Saturday morning walk to support the Spokane Humane Society. Choose from a 2 or 4-mile route, and gather your friends and family to form a team. As one of the shelter's biggest fundraisers of the year, Parade of Paws helps ensure that thousands of homeless companion animals receive food, veterinary care and a safe shelter as they await their fur-ever homes. Sat, June 16 at 10 am. Entry by pledged donations. Spokane Humane Society, 6607 N. Havana. spokanehumanesociety.org (467-5235)
SpokaneScape 101
You might be surprised to learn that the city of Spokane offers up to a $500 credit to city utility customers for replacing grass with drought-tolerant plants and other non-grass landscape features. Residents can learn more about this program to preserve our region's precious water resources at free classes covering the process to transform lawns into beautiful, sustainable gardens with water-efficient irrigation. Sessions also cover requirements to qualify for the SpokaneScape program rebate. Sat, June 23 from 10:30-11 am at the Shadle Library, 2111 W. Wellesley.; Tue, June 26 at 6:30 pm at the South Hill Library, 3324 S. Perry. spokanelibrary.org; also find more info at spokanecity.org.
Jacey's Race
When she was 4 years old, Jacey Lawson of Sandpoint was diagnosed with a stage 4 tumor. She's since overcome this diagnosis and is now living cancer-free. To thank the community that supported her family during that difficult time, the Lawsons organized the annual Jacey's Race, a volunteer-run event that raises funds to support other local families of kids being treated for cancer or life-threatening diseases. The race offers a 1K or 5K timed run for kids and adults, as well as a silent auction and other festivities. Sun, July 8 at 7 am. $15-$30. Sandpoint High School, 410 S. Division St. jaceys-race.com (208-610-8023)