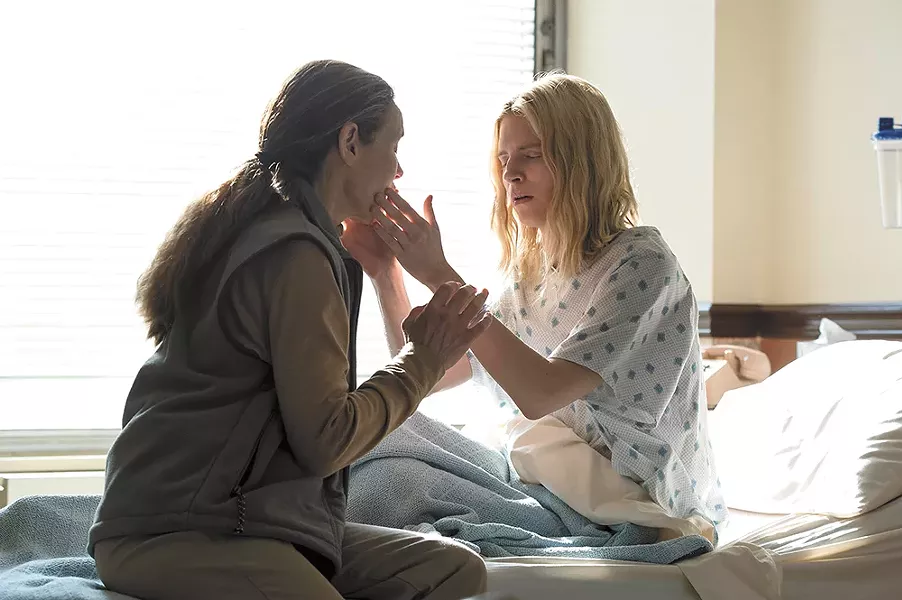 Brit Marling (right) created, wrote and stars in the OA.
Writer and actress Brit Marling has the power to bring her audience along with her into hazy, mystical realms that could be described as sci-fi, but feel a lot deeper than that cheapened genre tag suggests. She had us believing in time travel in Sound of My Voice and made a good case for the existence of a carbon copy of our planet in Another Earth. Her characters, which she writes to perform herself, carry these stories past genre boundaries.
This time, Marling and her collaborator Zal Batmanglij have taken their cerebral spookiness to Netflix for the eight-part series The OA. The topic? Death. Or the afterlife. Or maybe it's about finding yourself. I'm not really sure, but it's a hell of a ride that takes you down a rabbit hole; you're either going to gleefully descend, or immediately pull yourself out of it. I find no room for ambivalence regarding this series, which means that some of you will hate it.
Marling plays Prairie Johnson, a blind woman in her late 20s who went missing at 21 and then was seen jumping off a bridge — and surviving — seven years later. The FBI wants to know where she's been, but she won't tell them, as her parents take her to their cookie-cutter, half-finished subdivision in middle-American suburbia. There, she recruits a diverse crew of high school kids, all struggling in their own way, as well as their depressed teacher (played stunningly by The Office's Phyllis Smith... yes, that Phyllis).
Prairie — or the OA, as we'll come to know her — tells her five disciples where she's been, giving us two timelines to follow. What begins as a psychological thriller turns increasingly weird, to a point where you feel like it's something you should be making fun of, but you're too engrossed to do so. The visuals are often stunning, and it's shot with a cinematic flair that eschews a lot of television trappings.
Again, you could hate it. It's all about how deep you're willing to dive with Marling and Batmanglij.