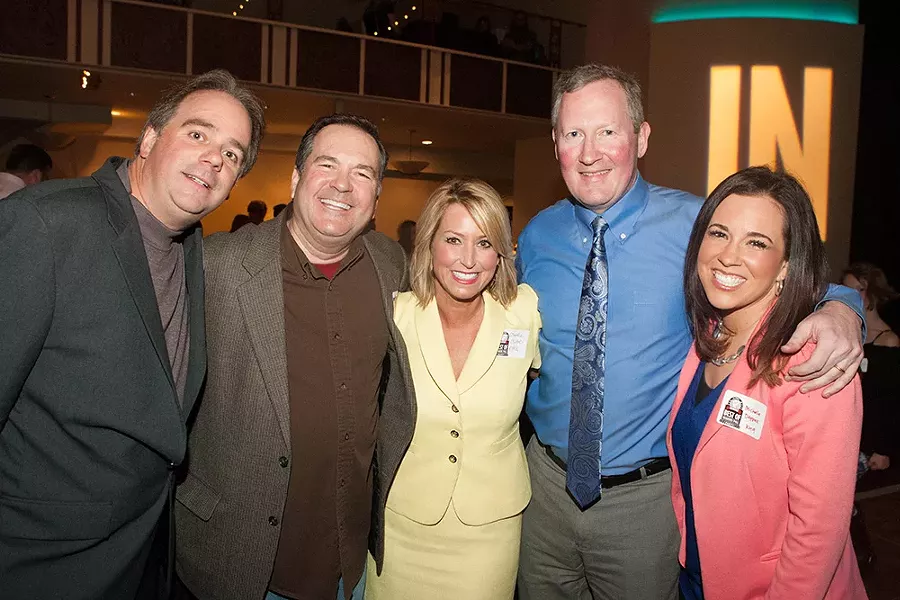 Meghan Kirk
From left: Dave Sposito of ZZU's Dave, Ken and Molly; KREM's Tom Sherry; KHQ's Leslie Lowe; Inlander Publisher Ted S. McGregor Jr.; KHQ's Michelle Dapper.
Once a year, the Inlander hands over the reins to our readers, thousands of whom turn out to vote in the region's original Best Of poll. Like most elections, it can generate surprises and controversy. But in the end, democracy wins, and we take a moment to celebrate the victors, as we did last week at a rocking party at the Lincoln Center featuring Best Beer (No-Li) and Best Wine (Arbor Crest).
This year's readers poll, our 21st, also ushered four new inductees into our Best Of Hall of Fame — Stephanie Vigil, the Davenport Hotel, Anthony's and the MAC — winners of a first-place award in 10 different years.
But we would be remiss if we didn't acknowledge the people who make this all possible — our readers, who turned out in record numbers this year. Thank you, and we'll see you again next year!
Meghan Kirk
Tiffany Patterson shows off her artwork featured in the issue.
Meghan Kirk
The dance party heats up.