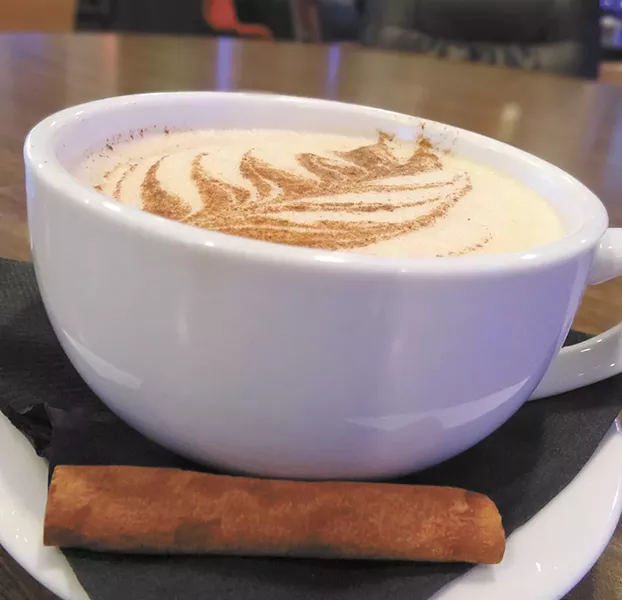 Courtney Brewer
A Big Train chai tea from Chairs.
The Chairs brand has grown from an intimate coffee shop to a versatile modern pub in a transformation that spanned two locations over the past four years. After the recent remodel, Chairs Public House near the Gonzaga campus is back with a cozy-industrial ambience, more local beer and liquor options, and a larger entrée menu.
New chef Paul Taylor has added options such as ahi tuna and steak, but still maintains Chairs' signature options, including its beloved avocado fries. Dining rooms are more spacious and inviting than ever, but if you can't stay, the updated entry allows you to order to-go with ease. Check out more than 30 local beer options, including harder-to-find brews like the Roast House Stout from Orlison. In addition to the expanded menu, Chairs also features a new coffee bar and spruced-up bathrooms.