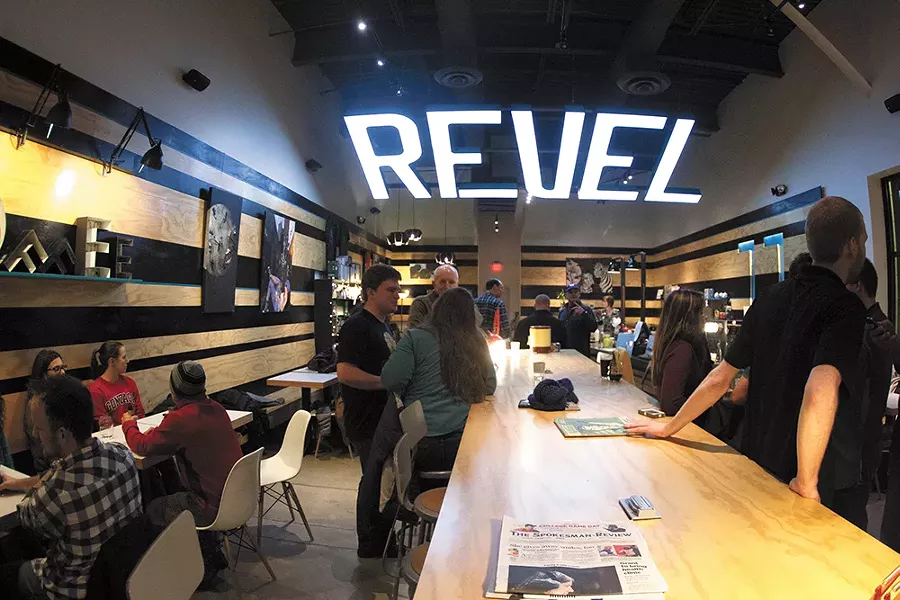 Meghan Kirk
Revel 77 added beer and wine to make the coffee shop an all-hours hangout.
Since opening a little more than a year ago, South Hill coffeehouse Revel 77 has had the phrase "just coffee" nestled between the two 7s on its logo, but it's going to have to revise that motto. Earlier this month, the café introduced beer and wine to their repertoire.
Revel 77 began serving bottled beer — mostly local selections and other craft brews — and wine from small vineyards in Washington, Idaho and Oregon. The addition of adult libations has been accompanied by an expanded menu featuring pastry-like "handpies" — including one filled with pulled pork. With more evening-friendly food and drinks, Revel 77 has expanded its hours, now remaining open until 6 pm from Sunday through Thursday and 8 pm on Fridays and Saturdays.