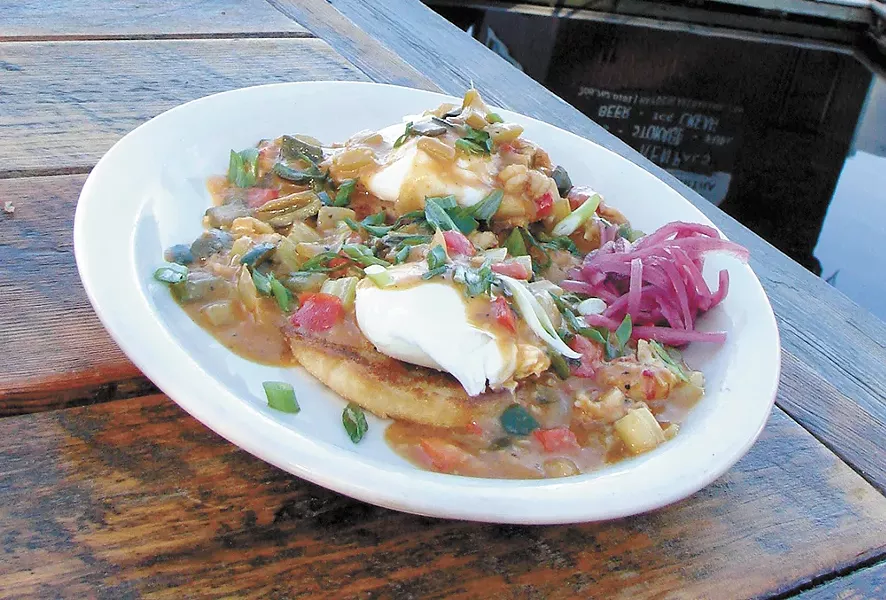 Carrie Scozzaro
The Boathouse has shifted into fall with a new menu.
The name of the restaurant has changed over the years, but the gorgeous view from Hayden Lake Marina has not. Recently under new management, The Boathouse has filled in the menu with chef Gabe Cruz's signature Southern- and New Orleans-style comfort foods like Spunky Crawfish Chowder ($10) and Pulled Pork Enchiladas ($11), or the Green Eggs and Ham Burger with tangy cotija cheese and Cruz's spicy salsa verdé ($11).
Outdoor deck seating is plentiful, while roll-up garage doors and ample windows ensure that your lake view is uninterrupted, even during cooler weather. They've added television sets and serve breakfast specials on the weekend to entice the football crowd, complemented by a full bar offering; add beer, wine or even a Bloody Mary to your meal.
The Boathouse will customize its menu for your catered event and plans to add dinner cruises to its services next summer.♦