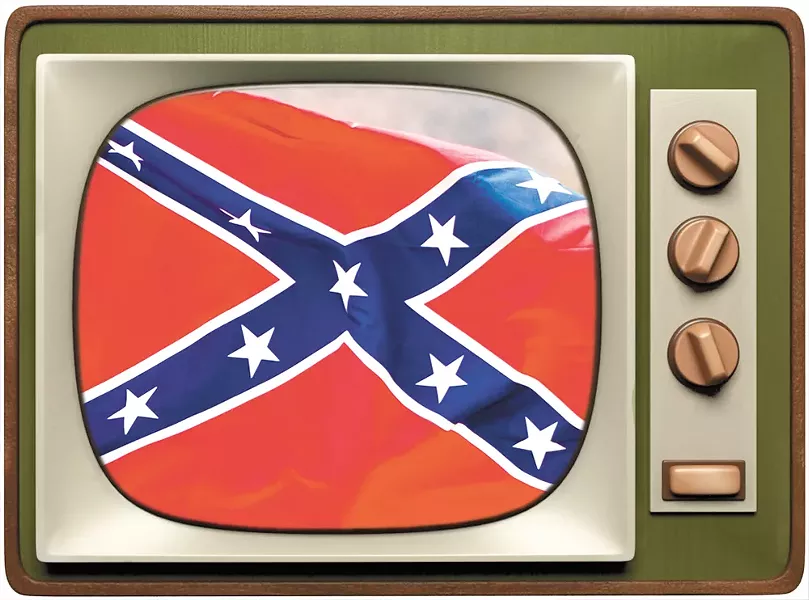 Confederate is now in limbo.
A tremendous amount of digital ink last year was spilled about a TV show that hadn't aired a single episode. Or started filming. Or casted a single actor or written a single episode.
And ultimately, that TV show probably won't be created after all.
But there sure was a hell of a lot written about the announcement that Game of Thrones' showrunners David Benioff and D.B. Weiss would be creating a TV show called Confederate, about what might have happened had the South successfully seceded from the Union during the Civil War.
"There Are So Many Things Wrong With HBO's Confederate Idea," said an article at website The Mary Sue. "Why HBO's Confederate Series Will Inevitably End Up Condoning Racism," a Newsweek piece proclaimed.
Much of the criticism was so quick to lambast the idea of two white TV writers running a show about slavery that their pieces didn't find time to mention the two black TV writers, Nichelle Tremble Spellman and Malcolm Spellman, partnering with Weiss and Benioff on the project.
But recently we learned all that discussion may have been irrelevant. Last week brought a new spate of news: Weiss and Benioff would be writing and producing a standalone Star Wars series, putting the status of Confederate in limbo.
The debacle is just another example of how we frontload our conversations about TV and movies, often to the detriment of genuine insight. Everyone knows you're not supposed to judge a book by its cover. Yet we spend a whole lot of time obsessing over unseen movies and television episodes.
The reviews that accompany the actual release of the movie often function as a punctuation marks to months of hype and speculation, effectively ending the conversation instead of beginning it.
That's one reason why Oscar season is refreshing. Look at how much more nuanced the debate about the flawed racial politics of Three Billboards Outside Ebbing Missouri has been than the off-the-cuff debate over Confederate.
Awards season is the one time a year that we put the cycle of hyping or fretting about coming attractions on pause, and spend more time talking about the movies we've actually seen.
And then, inevitably, we hit play and get back to writing articles like "Star Wars: Game of Thrones writers worst thing for the galaxy?" ♦