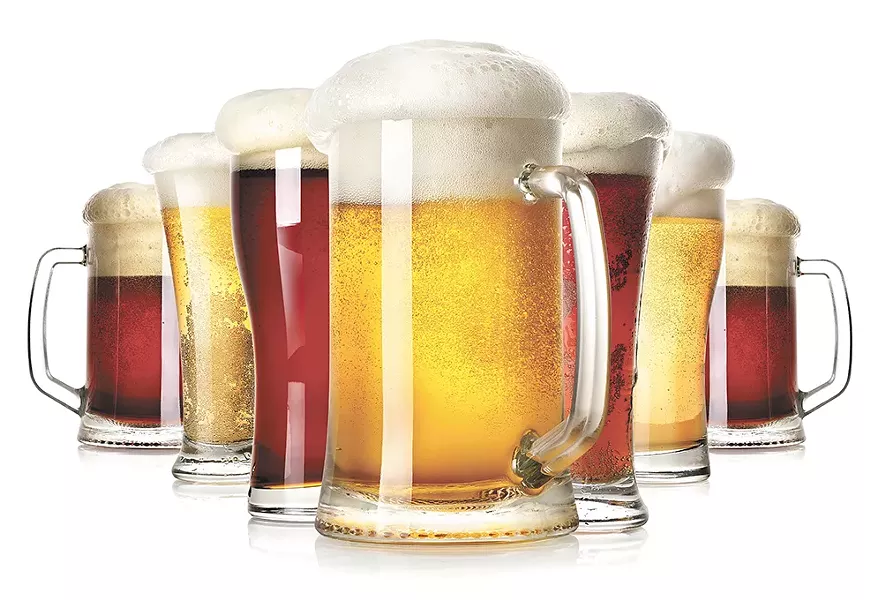 While you'll still find a few big, dark and malty winter brews clinging for life on the shelves of your local beer aisle, the longer days are finally here and it's time to celebrate with the wide range of beers that accompany spring in the Northwest. There's also no shortage of other news on the brewery front, so let's get to it:
♦ River City Brewing has again rolled out its Riverkeeper IPA, a portion of the sales from which go to benefit the Spokane Riverkeeper, helping maintain the vitality and health of the Spokane River. I tasted this year's Riverkeeper, and it is indeed different from previous iterations. Brewed with eight hop varietals, it's got a lot of bite on the front end, but is smooth enough to be sessionable.
This year's beer coincides with the inaugural Riverkeeper Riverwalk campaign, which directs beer fans to eight bars and restaurants near the banks of the river through the end of March: David's Pizza, the Knock Irish Pub, Veraci Pizza, Ripples Riverside Grill, O'Doherty's Irish Grille, Nectar Wine & Beer, The Blackbird Tavern + Kitchen and Rock City Grill. You can get a checklist from Numerica Credit Union (or maybe you snagged one from last week's Inlander); once you've hit seven of the eight spots, you'll be entered to win a rafting trip with ROW Adventures.
♦ One of the season's more adventurous beers can be found at Cheney's thriving New Boundary Brewing, which unveiled the Angry Belgian, which they describe as a "mahogany dubbel."
♦ Black Label Brewing has their Rees' Irish Red on tap to celebrate St. Patrick's Day. They've also brought back their full-bodied Tropical Thunder IPA, if you want to have a more Northwest-style St. Patrick's Day.
♦ Speaking of Irish beers, Iron Goat Brewing — which has shut down brewing at their east Spokane location (the taproom is still open, though) and transported their equipment to their soon-to-open downtown spot — brought back their Irish Kate. Be careful, though. It's 9.5 percent ABV.
♦ Daft Badger Brewing in Coeur d'Alene recently got into the bottling game. Currently, both their Summer's Envy IPA (big but citrusy) and their burly Josiah's Revenge imperial stout (9.86 percent ABV) are both in 22-ounce bottles and available at the taproom.
♦ Finally, another reason to celebrate spring: It brings with it the second annual Spokane Craft Beer Week, taking place from May 16-22. Organizers say a list of events is coming soon. ♦