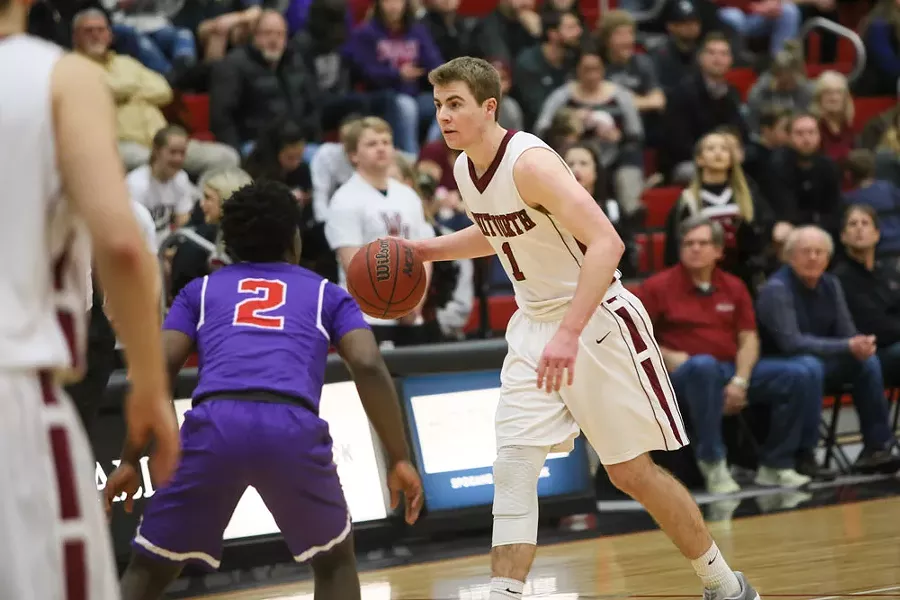 Whitworth athletics
Junior guard Kyle Roach is the Pirates only returning starter.
Men's Team
Head coach: Matt Logie
2016-17 record: 23-5 (13-3 Northwest Conference)
First game: vs. La Verne, Wed, Nov. 15 at 12:01 am
The big picture: Whitworth has been one of the most consistent teams in its Northwest Conference; last season, the Pirates made their 11th consecutive trip to the NCAA Division III tournament after finishing in second place in the conference to Whitman. If head coach Matt Logie is going to get the team back to the tourney this year, he'll have to quickly incorporate 10 new players — five freshmen and five transfers — finding some combination to help the team get over the loss of four starters. Junior guard Kyle Roach, the lone returning starter, is a good one, earning second-team all-conference honors last year. They'll need big contributions — and quickly — from Pacific Lutheran transfer Jared Christy, a forward (and Ferris High School product), and from guard Jordan Lester, who spent two years at Division I Robert Morris.
---
Women's Team
Head coach: Helen Higgs
Last season: 10-15 (6-10 Northwest Conference)
First game: vs. Whittier, Fri, Nov. 17 at 6 pm
The big picture: The Pirates will rely on three returning seniors to guide the team through Northwest Conference play as a group of four freshmen join the fold. Alyse Jackson is a newcomer to watch; the 5-foot-10 Mead High School grad brings some much-needed length to the team, and deft touch from outside.